Learn About Sandy Linda and How She Can Help You Improve Your Life.
I've been working with amazing women like you for the past three years. Here's my "why."
When I reached the age of 40, I went through multiple losses of parents and a sibling in a short time. I could not get much support that addresses losses in a brief period. How does an adult cope with those multiple losses? So I set out on my journey to be that person for others. Three years later, I've helped many women utilize the right support system, accept loss, and engage in new interests in life. Through one-on-one coaching sessions, I've been fortunate enough to connect with unbelievable females across the globe.
And the journey is only beginning…
I discovered that it is essential to admit our feelings about grief aloud and journal them to slow down the self-destructive inner critic. After acknowledging our pain, the reality came to me that It's OKAY that I AM not OKAY. Sitting with grief deals honestly with the pain is part of the healing process.
I am an independent thinker and I don't waste my time on external validations. I learned that I was losing myself during my raw pain of grief and loneliness, I was dying to belong to somebody after going through a traumatic event. It was painful yet grateful to walk into the woods with no road map. I finally realize that I matter, I am worthy, and damned I am so disciplined with my workout and managing my eating habits like a trooper.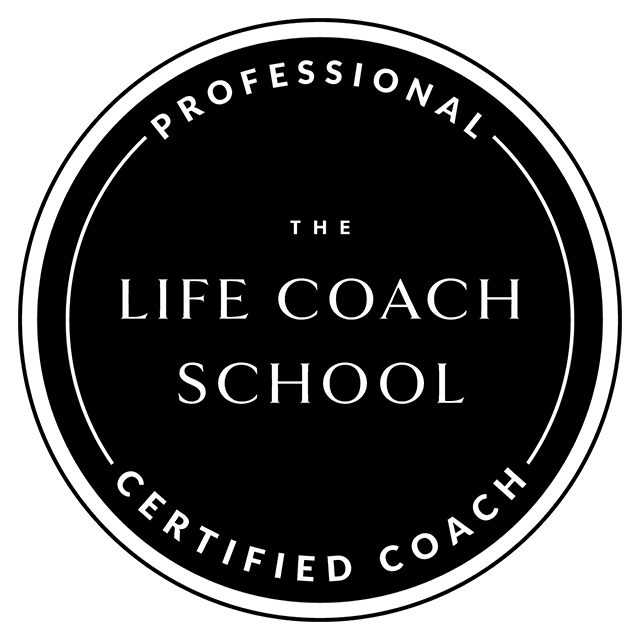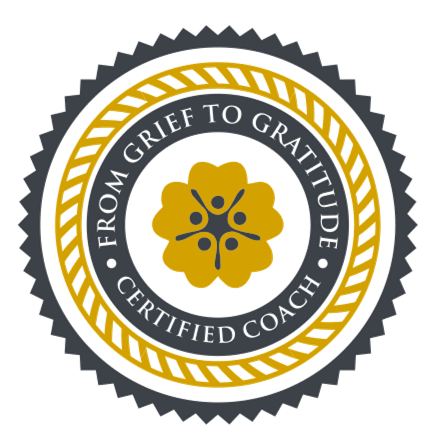 "To disrupt the one-side grief model by teaching folks how to move beyond grief and develop a purposeful life."
PODCAST | AUDIENCE FAVORITE
MAKING IT ALL POSSIBLE WITH SANDY'S HELP.
Sandy Linda wants to break down any stigma related to grief and mental health to assist her clients take control of their emotional worlds. Being a human means having a complex set of emotions. Expressing them is necessary for a better understanding of ourselves and to be able to make peace with them. During our sessions, we'll recognize the significance of discussing a painful topic, such as grief, while giving you the voice to express it.
Her methods, approach, and knowledge will give you significant insight into how to develop a healthy relationship with your emotions.
Master Grief and Life Coach
In 2015 Sandy Linda had gone through multiple losses in a short period. Pain, grief, loss, loneliness, all those things and more – Sandy lost hope, confidence, and sense of self. It was like she was lost at sea, barely staying afloat, drifting farther away from joy, love, light, everything that made life beautiful. Sandy searched for resources that offered concrete support for real-life substances that respected the range of emotions in her grieving processes.
She was shocked to discover the lack of information on cumulative grief and loss that left her feeling isolated and alone. As a believer in the healing and build-up knowledge of research, Sandy launched the "Overcoming Grief" podcast geared towards folks who have encountered multiple losses of a parent or a sibling and fill those emotional voids in the grief and mental health space.
Sandy Linda is your best option for grief and life coaching services. She has been a life coach since 2019, which has given her a rich background of clients and experience. She wants to share her tips, secrets, advice, and practical knowledge about the grieving process and how to go through grief in a healthy and nurturing way.
"Grief and mental health are publicly stigmatized within the current culture. I recognize the significance and importance of discussing a painful and often avoided topic. Giving voice to others who suffer from cumulative grief is essential for our grieving process."
With her support, you can find a safe space to express yourself and achieve improvement in your emotional and personal life. Sandy Linda believes in the importance of mental health advocacy and the power of emotional expressions. All the feelings we hold in ourselves can accumulate and generate stress and pain. Our culture tells us to be happy all the time and always show a smile, which can make us feel isolated during difficult times.
"Sandy has a unique ability to connect with others due to her abundance of compassion, insight, and intelligence. I always learn when I spend time with her, and I fully endorse her abilities and skill as a speaker, coach, writer, and fellow human being."
"Spending time in the presence of Sandy is life-giving. Her message of hope and connection is powerful and relevant to every human. She is an empowered speaker and life coach with a life-changing message." 
"Sandy has an incredibly moving story and I was instantly captured by her stage presence. Not only was her message compelling, but she presented the idea of healing and inner strength in a way I had never heard. It truly resonated with me and I immediately felt more prepared to be a #lifechampion after hearing from her. I highly recommend her as a speaker."
"In times like these, as the epidemic of social isolation and loneliness grows, Sandy's work is more important than ever. As a public speaker, she shares her powerful story of how she dealt with unimaginable grief when she lost all of her close family members in about a year. Her own experience with loss and loneliness makes her able to deeply connect with audiences and offer them tools and resources to deal with loneliness and isolation in their own lives. Even though Sandy's message deals with heavy topics, she has a bold, playful spirit that makes it easy to fall in love with her when she's speaking on stage. As social media pulls us apart in so many ways, Sandy offers powerful tools to connect more deeply with each other. Her message would be a great fit for companies as well as colleges & schools that want to improve communications among their staff or students."
"Sandy speaks from personal experience. Her warm personality, playful humor, and genuine empathy engage audiences to hear her important message. Sandy wants to help teens, teachers, administrators, parents, and all people to be aware of the consequences of isolation, loneliness, social media, and addiction. She has committed her talent to sharing this message to spark the discussion of solutions, support, and community engagement."
"Have you ever wanted someone to guide you through a personal transformation? Do you want that guide to be knowledgeable and relatable? Do you want that person to lead from personal experience? Then Sandy is your go-to person. But don't work with Sandy if you only want information and tools. Work with Sandy if you desire to come through your struggle with a Big Fat Smile on your face at the end."
"Sandy has a powerful message that everyone can relate to and needs to hear! She pulls your heartstrings and made me look at my life in a whole new way. I admire her strength and her message is very empowering.  The way she was able to thrive through tragedy and make the best of her situation inspired me to realize I can overcome anything! If you want a speaker that can capture the crowd and leave them wanting more then look no further!"
"I was so thankful to speak with such an eloquent queen! Miss Sandy really was a soul-soothing savant that was highly nurturing and discerning! I was given plenty of mind-blowing methods to uplevel my mindset and emotional intelligence that will NEVER fail me in a time of crisis! I was so restored and renewed by her gracious and unshakeable clarity...I wish she could write a book for all women who crave a permanently efficient upgrade in all areas of their lives so they will never be dehydrated in their self-worth again!"
Sandy has three of the best qualities as a human and professional- emotional intelligence, genuine, and empathetic. 1) Sandy's EMOTIONAL INTELLIGENCE is stellar—She is conscientious, compassionate, and thoughtful in her communications AND listening (that is the hardest part for most of us!). 2) Sandy is GENUINE, AUTHENTIC, and HONEST—that's so important when establishing a sense of trust and safety with people as part of the healing process. 3) Sandy is EMPATHETIC, ACCEPTING, and OPEN to differences in thoughts and feelings—though we haven't had many differences ourselves, she is always welcoming and receptive to different thoughts and feelings, even when you might think and feel differently. I know that comes from a lot of work that she has done with her own healing and emotional awareness, to manage her own feelings, that allows her to put herself in a more calm and receptive state for others—and that's a TRUE SUPERPOWER, that empowers others too (that links back to the first two as well)!
"Sandy is a great speaker and great grief coach who speak well in both tones of voice and subject matter. She is dedicated to learning and a fast learner from what I've seen so far. She has a sense of humor. She can be serious but also able to make people laugh. She gives people something to meditate on that is life-changing and comes right behind it and makes them smile so that they don't feel so bad. I believe that going to work with clients she coach because they can remember to strive for happiness while making the necessary changes."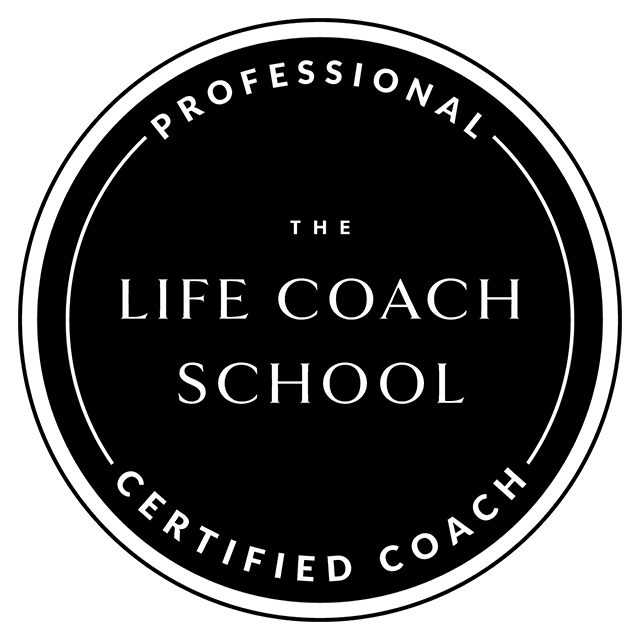 If you would like to know more, please consider subscribing to her blog. Her blog will remain open to everyone who wishes to discuss grief and achieve a more balanced emotional state.